Light and shadow, forms and
abstraction, the space in between, and harmony in colors. Kim's work is defined by personal vision through multiple aspects that form her own reality.
With the background and language as an architect plus a passion for visual expression she is the curator of graphics, design and illustration projects.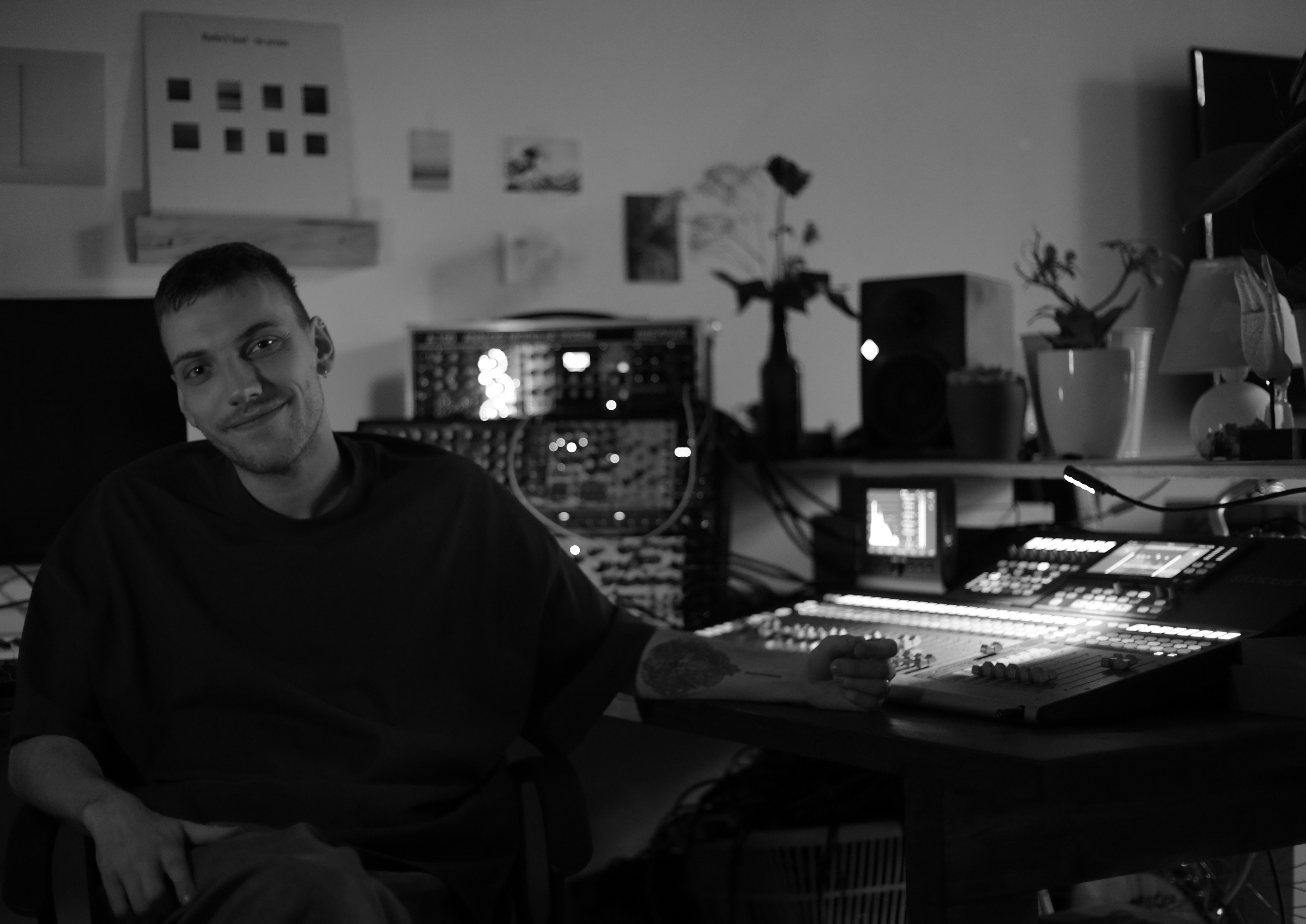 Music enthusiastic, frequency-obsessed, multi-genre and passionate are some of Florian's built-in properties as an artist, sound engineer and media creator.
Running his solo music project in the Techno scene as 'Mordio' and in a long-term relationship with sound and modular world, he is our main mixing and mastering engineer alongside other media content.
​​​​​​​
Musician, sound engineer, constant thinker & learner, and why not, artist. Alex is our person behind photography and other creative direction.
Outside the music environment and his personal project as Ameeva, Alex found a new inspiration in analog photography. Through self-learning and experimentation he has shaped a sense of beauty in framing quotidian scenes, concrete moments and everyday's struggles.
​​​​​​​